2009 GoneJazz
Cosmonauts Magraw, Bates & Epstein bring sonic samples from Red Planet to the folks back home. A profound journey featuring original compositions & deep-space tributes to Coltrane, Hendrix, and Solomon Linda.
May 2011 - Article on Red Planet in the StarTribune by Tom Surowicz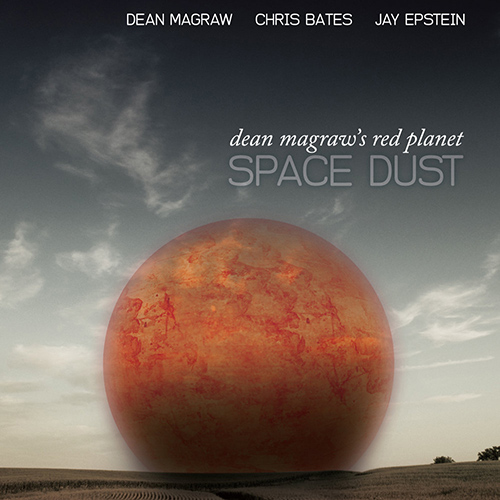 Personnel
Dean Magraw: guitar
Chris Bates, Bass
Jay Epstein, Drums
Produced by Red Planet.
Recorded by Reid Kruger: 1-8 at Waterbury Sound, Minneapolis; 10-11 at the Artists' Quarter, St. Paul. Mixed & Mastered by Steve Wiese & Miles Hannon at Creation Audio, Minneapolis.
Design & Photography by Adrian Suarez. Additional Photography by Howard Gitelson.
Africa
Little Wing
Saturn
Keep the Faith
Rarefaction
Mazar-i-sharif
Dawn Star
What My Thought Is
Space Dust
The Lion Sleeps Tonight
Recordings can be purchased directly from Dean.
$15 will cover the cost of the CD, shipping and handling. ($17 if outside the U.S.) Send a check or money order to:
Dean Magraw · 1497 Sargent Ave · St. Paul, MN 55105