Dean Magraw & Eric Kamau Gravatt
Dean Magraw and Eric Kamau Gravatt join forces on their first recording together, Fire on the Nile. A cosmic aural romp–spontaneous, bare bones, profound and dazzling, these two jazz masters capture the magic of their live performances using only guitar and drum set, creating music that is startlingly stripped down but the result is expansive, thrilling and at times symphonic.
The two virtuosos create soundscapes of rhythm, melody and dimension, with every performance a dazzling reminder their incredible feel and talent. Magraw is a guitarist who has performed with some of music's most iconic players from jazz legend Jack McDuff to the renowned Saint Paul Chamber Orchestra. Gravatt, a master jazz drummer out of the fusion and post-bop traditions, was the drummer with the legendary band Weather Report. In the mid-1970s he moved to the Twin Cities and joined the nationally acclaimed quartet, Natural Life. After a hiatus from the stage, Gravatt has resumed performing, most frequently with his band Source Code.
"The uniqueness of this record can't be stressed enough. Just guitar and percussion, but we're not talking the White Stripes here. It's stripped down, but the sound is still big. Magraw's guitar work is simple, complex, and majestic at the same time, and far off the beaten path." -Vintage Guitar Magazine

"…molten clarity…" -Steve Tibbetts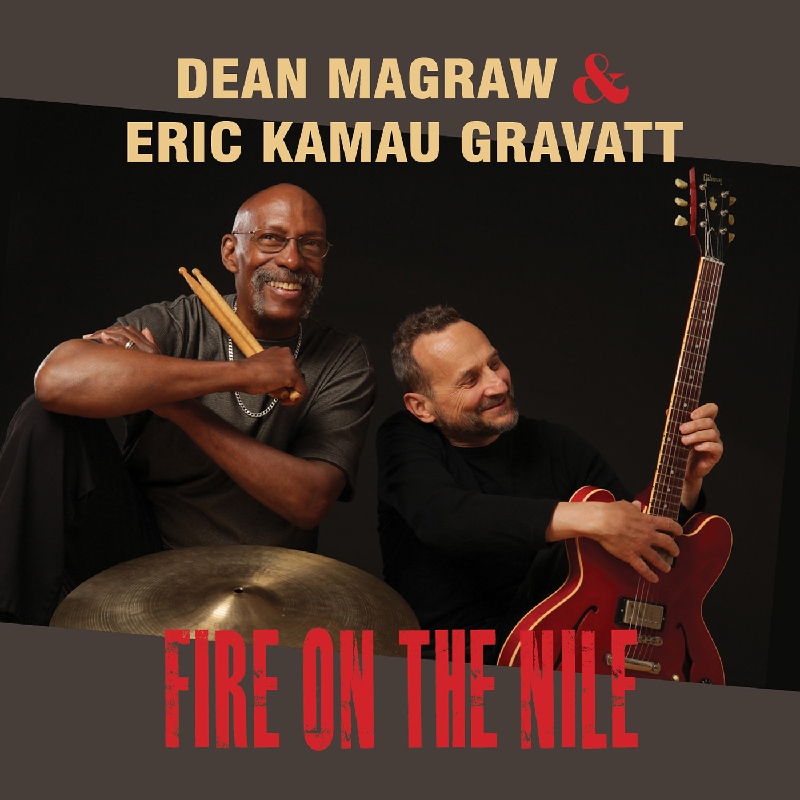 Baby Wayne
Innocence
Sleeping Divad
Sharrock
Coast Highway
Fire on the Nile
My Lagan Love
Aposiopesis
Inside Outside
Anthem
Innocents
Recordings can be purchased directly from Dean.
$15 will cover the cost of the CD, shipping and handling. ($17 if outside the U.S.) Send a check or money order to:
Dean Magraw · 1497 Sargent Ave · St. Paul, MN 55105