Dean Magraw and John Williams
"This loose-limbed Raven soars effortlessly. Chicagoan John Williams, founder member of Solas and a man who's on fluent speaking terms with concertina, accordion, flute, low whistle and piano, brings a zest to both traditional and original tunes, and he's found his spiritual equal in guitarist Dean Magraw, who's a mean draw when it comes to tune writing, too."
Born of a long-standing partnership stretching back over a decade, Raven is an album of assured, fully-realized performances that confidently, nonchalantly distort and dissolve boundaries.
Lesser musicians adhere righteously to the lines separating tradition from innovation, soloist from accompanist –but the duo of multi-instrumentalist John Williams and guitarist Dean Magraw interact so effortlessly, and draw from such a wide range of traditions and techniques, that existing borders cease to be relevant.
With one listen, the insight and instrumental skill that went into creating Raven, is immediately apparent. Repeated listenings reveal a host of subtle musical undercurrents that speak of Williams and Magraw's profound empathy and endless musicianship.
"There's enough space in between this pair's playing to let the oxygen molecules truly ignite, whether in the company of a Kerry barndance (The Gypsy Princess) or a madcap foray into the unknown (Trippin' Into Eden)."

"What matters most of all, though, is the duo's utter confidence in the music's ability to carve its own identity without a hint of posturing. An inspired pairing." - Siobhán Long, Irish Times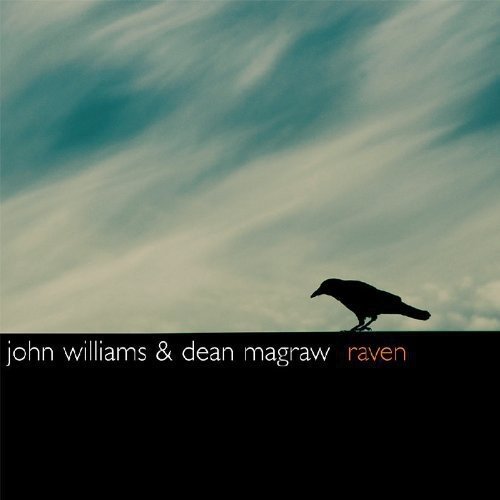 Twin's Dance Party / Sylvia's & Mikey's Reels
Road To Wexford
Awakening
The Gypsy Queen
Perdition Piano Duet
Southwest Wind / The Wheels Of The World
Trippin' In Eden / The Mason's Men
Lianna
Kilnamona
Le Nuit Sauvage / Alice's Reel
Raven
Tana
Paddy
Youenn
Recordings can be purchased directly from Dean.
$15 will cover the cost of the CD, shipping and handling. ($17 if outside the U.S.) Send a check or money order to:
Dean Magraw · 1497 Sargent Ave · St. Paul, MN 55105