Dean Magraw
Compositions for solo guitar.
This collection of solo guitar compositions represents a confluence of dwellings, personalities, and events... represented in sound.
Dean's dynamic compositions range from spacious heartfelt melodies to explosive, spirited flights of passion.
His highly original performances reflect his love of music in all its dynamic and tonal splendor as he playfully seduces full spectrum sounds from a limitless palate of wood and steel.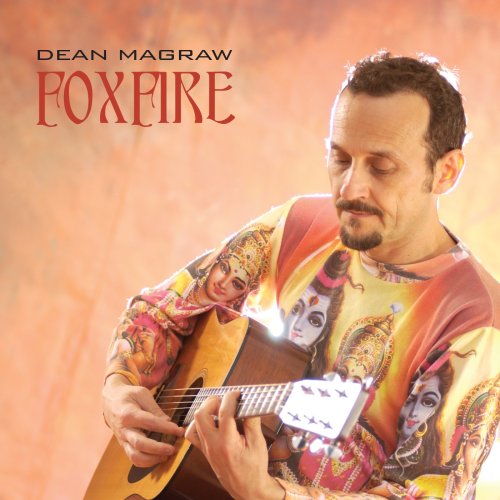 Credits
All compositions by Dean Magraw, except TranceMission, by Dean Magraw, Gordon Knutson, and Gordon Johnson, and After the Rain, by John Coltrane.
Recorded at Candyrat Studios, Milwaukee, Wisconsin.
Producer: Rob Poland
Recording and Mixing: Rob Poland
Mastering: Trevor Sadler at Mastermind Productions
Cover Art & Design: Jodi Wolfe
Photography (of Dean Magraw): Manfred Pollert
GAD Zooks
Mist of the Mourning
Foxfire / Kilnamona
Angel One
After the Rain
TranceMission
Angel Two
Commonweal Part 1
Commonweal Part 2
Amazing Grace
Recordings can be purchased directly from Dean.
$15 will cover the cost of the CD, shipping and handling. ($17 if outside the U.S.) Send a check or money order to:
Dean Magraw · 1497 Sargent Ave · St. Paul, MN 55105