2006 – LifeScapes
Timeless songs of worship delivered in a beautiful Celtic style.
Musicians
Flutes, Whistles and Bagpipes: Laura MacKenzie
Accordion and Concertina: John Williams
Violin: Jill Olson
Guitars: Dean Magraw
Produced by Dean Magraw.
Sample Track 12: Be Still My Soul / Finlandia
A Mighty Fortress Is Our God
Be Thou My Vision/Slane
For The Beauty Of The Earth
Amazing Grace
What A Friend We Have In Jesus
Beautiful Savior
How Great Thou Art
We Gather Together
Simple Gifts
Morning Has Broken
Nearer My God To Thee
Be Still My Soul/Finlandia
Faith Of Our Fathers
Let All Mortal Flesh Keep Silence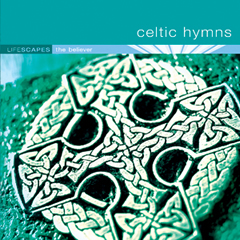 Recordings can be purchased directly from Dean.
$15 will cover the cost of the CD, shipping and handling. ($17 if outside the U.S.) Send a check or money order to: Dean Magraw · 1497 Sargent Ave · St. Paul, MN 55105